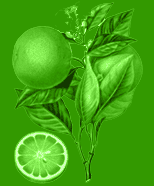 Texts
Session 1: Trends in the consumption of fresh and processed citrus fruits
Panorama of the world citrus market: the singular evolution of easy peelers

Eric Imbert, Cirad-flhor, France
Easy peelers dominate world fruit production. However, although these products are incontestably leaders in terms of production, their position on world markets has weakened. Two figures make this easier to understand: trade in citrus formed approximately a third of all trade in fruits in the 1970s and amounted to a quarter in 2000. Indeed, economic and social changes encouraged consumers to turn to an increasingly broad range of competing products ranging from juices to concentrates containing vitamins. But the singular evolution of easy peelers shows that pessimism is nevertheless not the order of the day.
Firstly, a spectacular increase in trade in citrus fruits has been observed. The volume increased from 5.5 million tonnes to nearly 10 million tonnes between 1970 and 2000, that is to say an annual increase of about 2%. This spectacular development should nonetheless be tempered. Indeed, banana, for example, with some 6 million tonnes traded in the 1970s, developed much more strongly as a result of a strong increase in the 1990s, causing an annual increase of 3%. Another fairly similar example is trade in pome fruits which increased from 4.2 million tonnes in the 1970s to 14 million tonnes in 2000. The greatest increase was in exotic fruits, with the quantity traded increasing from 200 000 tonnes in 1970 to 2.3 million de t in 2000, a record annual increase of more than 8%. The evolution of trade in stone fruits is fairly similar, with an increase from 700 000 to 2 million t during the same period, i.e. more than 3% per year. Overall, analysis of total fruits shows an increase from 16.8 million tonnes to over 40 million t, giving a 3% annual increase-much greater than that of citrus fruits.
Very different patterns of evolution
However, evolution has been very varied within the citrus group. Less than 4 million tonnes of oranges were traded in 1970 and slightly more than 4 million tonnes in 2000, an annual increase of less than 0.5%. Lemon is slightly above the average for citrus with exported quantities increasing from 700 000 to 1.6 million tonnes. The same applies to grapefruit, which had a glorious period from 1970 to 1985 and has since been relatively stable in terms of the volumes traded. The pattern of the curve for easy peelers is different. Explosive growth caused a rise from 500 000 tonnes in 1970 to 2.5 million tonnes in 2000. Easy peelers accounted for only 10% of the quantities traded in 1970 but now form a quarter of transactions. It is noted that the increase has not tailed off in recent years as analysis of the period 1990-2000 reveals an annual increase of 6%, just behind exotic fruits at 8%. Easy peelers are therefore now international products. Analysis of the proportion destined for export reveals 10% for citrus, which is better than total fruits (9%) and vegetables (4%), while easy peelers score 14%. Performance is nevertheless not as good as those of international agricultural raw material market leaders such as wheat and bananas.
Easy peelers: a special group
The reasons for this increase in trade in easy peelers include the fact that there is less competition from processing than for the other citrus fruits. The evolution of orange clearly indicates the changes in consumption patterns. Observation of the fresh export, processing and domestic consumption market segments shows that the fresh export share decreased from 15% of volumes in 1970 to 7% in 2000. In contrast, processing developed markedly from 31% of volumes in 1970 to 42% in 2000 with quantities increasing from less than 9 million to over 25 million tonnes. These changes are to be ascribed to the search by consumers for more convenient products, the excessively present marketing of juices and the steady increase in their quality. For example, non-concentrated juice formed 10% of Florida exports at the beginning of the 1990s and increased to nearly 50% in 2000. There has thus been a very distinct shift in oranges and lemons from fresh fruits to processed products. There was no growth in processed easy peelers whereas fresh fruits gained more than 5%. It is not economically attractive to process easy peelers for juice; harvesting costs much more than for orange, the juice yield is smaller and the organoleptic quality is lower when classic technologies are used.
Furthermore, the broadening of the range of varieties was the vector of this dynamism. In 1980, supplies were limited to the dominant satsumas and clementines and the first hybrids to appear, such as 'Minneola'. A clear strategy of lengthening the season was observed in the 1990s, with new early clementines such as 'Marisol' and late clementines or hybrids such as 'Nova', 'Fortuna' and ortaniques. The range was further completed in 2000 by means of a qualitative substitution strategy with the appearance of 'Arrufatina' and 'Oronules', which are early clementines of better quality than 'Marisol' and end-of-season hybrids such as 'Afourer' and the Israeli 'Mor' and 'Or'. These changes affect the structure of this range. Satsumas had a 37% share in 1980 that decreased to 11% in 2000. Clementines increased from 59 to 64%. Above all, hybrids displayed a very strong increase of more than 20% from 1990 to 2000.
But what are the effects of this broadening of the range in terms of quantities and is it possible to try to measure them? Analysis of the 1978-1980 and 1998-2000 averages for October to January shows that the quantities traded from Mediterranean countries increased by about 69%. Monthly application of the same analysis reveals an increase fairly close to the average for December and January, a fall in November and a strong increase in quantities in October linked to the replacement of satsuma by clementine, the lengthening of the season and supplies of better quality. A similar observation was made for the end of the season, with the development of the range of hybrids allowing a strong increase in the quantities consumed at the level of the Mediterranean area. The average increase from December to April was some 96%. The increase was much stronger at the end of the season (February to April) as a result of the broadening of the range.
An increasingly international market
The third important factor is the efforts made to find new markets. Exporters have been particularly imaginative in the easy peeler sector. From 1980 to 2000, Western Europe lost approximately 20% of the volumes traded to Eastern Europe (Poland and Russia in particular), which gained 13%. The volumes shipped to North America increased distinctly under the effect of sustained shipments from Spain and Morocco. To a lesser extent, a shift has been observed towards the Middle East and other markets. The southern hemisphere exporters have not lacked imagination either. Indeed, an easy peeler counter-season market has developed in the EU over the past 15 years or so at the initiative of southern Africa and South America. It did not exist before and has now reached about 100 000 tonnes. In addition, growth has not stopped as trade with emerging countries such as Chile and Peru is developing strongly.
The driving forces leading to the success of the easy peeler market from 1970 to 2000 are still there. The creation of varieties is still very dynamic, especially in the Mediterranean area. It should make it possible to make produce more attractive at certain times during the season when quality is still a delicate point. Better-coloured, sweeter fruits should therefore appear during the first part of the season. Likewise, fruits with fewer pips and that are easier to peel should appear at the end of the season. It can also be imagined that new products might be launched, such as easy peelers with colouring similar to that of blood oranges. Finally, there is still substantial room for growth in certain markets. Those in Eastern Europe are absolutely not saturated, especially in hybrids. The enlargement of the European Union should enable a substantial increase in the quantities shipped to these markets. Another point is that the quantities exported to North America should also increase strongly if non-tariff barriers were removed. Indeed, the production of high-quality easy peelers is still in the early stages in this part of the world. The strong development of shipments to the large consumer markets in Asia can also be hoped for, with the impact of Chinese membership of the WTO and the present attempts by Spanish exporters to penetrate the Japanese market.
Evolution of the fresh citrus fruits demand

Frederik van der Monde, Univeg, Belgium
Community policy concerning citrus

Raimondo Serra, European Commission
Fruit and vegetables and preventive nutrition
Catherine Nicolle **, Christian Rémésy *
* Unité des Maladies Métaboliques et Micronutriments - INRA Clermont-Ferrand / Theix , 63122 Saint Genès Champanelle, France
** Vilmorin Clause & Cie, BP 1, 63 720 Chappes, France
Session 2: Breeding and certification of plant material: towards a new generation of varieties
The new clementine varieties

Francisco Llatser, Viveros Avasa, Spain
Varietal diversification in the mandarin group: the promise of seedless hybrid triploids
P. Ollitrault *, D. Dambier *, F. Luro **, Y. Froelicher **
* Cirad-flhor Montpellier, TA 50/PS4, 34398 Montpellier cedex 5, France
** SRA Inra-Cirad, San Giuliano, 20215 San Nicolao, France
Rootstocks, a key component in sustainable citrus growing
C. Jacquemond *, F. Curk *, R. Zurru **, D. Ezzoubir ***, T. Kabbage ****, F. Luro *, P. Ollitrault *****
* SRA Inra-Cirad, San Giuliano, 20230 San Nicolao, Corse, France
** Consorzio Interprovinciale per la Frutticoltura, Cagliari, Sardinia, Italy
*** Direction des Domaines Agricoles, Casablanca, Morocco
**** Domaines Abbes kabbage, Taroudant, Morocco
***** Cirad-flhor, TA 50/PS4, 34398 Montpellier cedex 5, France
The behaviour of traditional rootstocks under abiotic constraints in Morocco
Driss Ezzoubir, Domaines Agricoles, Morocco
The Spanish varietal certification system
Luis Navarro, J.A. Pina, J. Juárez, J.F. Ballester-Olmos, N. Duran-Vila, J. Guerri, P. Moreno, C. Ortega, A. Navarro, J.M. Arregui, M. Cambra, S. Zaragoza
Instituto Valenciano de Investigaciones Agrarias (IVIA), 46113-Moncada, Valencia, Spain
The implications of varietal protection for operators
Françoise Dosba
UMR 1098, Biologie du développement des plantes pérennes cultivées, ENSA.M - INRA, 2 place viala, 34060 Montpellier cedex 1
Session 3: Quality from the orchard onwards: the impact of pests and diseases
The present status of citrus pathogens in the Mediterranean basin
Christian Vernière *, Luis Navarro **, Joseph Marie Bové ***
* Cirad-flhor, TA 50/PS4, 34398 Montpellier cedex 5, France
** IVIA, Moncada, Valencia, Spain
*** INRA et Université Victor Segalen Bordeaux 2, BP 81, 33883 Villenave d'Ornon, France
Serge Quilici
Cirad-flhor, Pôle de Protection des Plantes (3P), 7 Chemin de l'IRAT, 97410, Saint-Pierre, La Réunion, France
Citrus leaf spot in tropical and subtropical Africa: a threat for neighbouring regions?
Christian Vernière *, Jean Kuaté **
* Cirad-flhor, TA 50/PS4, 34398 Montpellier cedex 5, France
** IRAD, Yaoundé, Cameroun
Tephritid fruit flies (Diptera, Tephritidae): pests of economic significance for citrus production
J.P. Cayol, W. Enkerlin, A. Bakri, J. Hendrichs
Insect Pest Control Section, Joint FAO/IAEA Division for Food and Agriculture, International Atomic Energy Agency, Vienna, Austria
Session 4: The labelling policy in Corsica and Spain
Promotion policies in the citrus sector
Octavio Ramon, President of CLAM, President of CGC, Vice-President of Intercitrus, Spain
An example of segmentation by origin: the PGI for Corsican clementine
Dominique Agostini* , JA. Prost**, F. Casabianca**, J. Bouffin*
* Station de Recherches Agronomiques (SRA) INRA-CIRAD - San Giuliano - Corsica
** Laboratoire de Recherche sur le Développement et l'Elevage (LRDE) INRA - Corte - Corsica
The greater part of French citrus production is in Corsica, covering about 2 000 hectares in a narrow area in the eastern plain, with little possibility of extension and small-scale production of nearly 25 000 tonnes per year. After developing strongly for many years thanks to an exclusive right to market clementines with leaves, the sector was faced with a serious challenge after the loss of this feature following a European decision in 1993. A protected geographical indication thus seemed to be the appropriate response.
Corsican production is mainly for France and has very little impact on the European market. Very profitable, Corsican clementine with leaves has made it possible to structure an entire production sector ranging from growers to packers, transport services and wage-earners. This activity has an important position in the Corsican economy.
In 1993, a European decision resulted in Corsica losing the benefit of exclusive use of marketing with leaves. Furthermore, this production entered into competition with other origins such as Spain and Morocco. Indeed, a strategy of growing varieties not always suited to Corsica had been used in order to achieve large market presence. The sector therefore encountered increased marketing difficulties and production became less profitable as the years went by. These various features led Corsican growers to opt for segmentation by origin.
Quality: an issue for the sector
The question of quality thus arose naturally and could become a true issue for the sector. It was first a question of defending the renown of the product as perceived by the production sector. It was defined by the sale, with leaves, of a fairly characteristic acidulous, coloured fruit with a green base showing that it ripened on the tree, medium size resulting from the cultivation conditions and above all freshness shown by the presence of leaves.
The other issue for the sector was to remain in sustainable, profitable citrus growing and to maintain clementine growing according to the twin notion of a 'farming system' implying a whole economic fabric and a 'set of skills' that Corsican growers succeeded in acquiring as the orchards became specialised very rapidly. Indeed, citrus arrived in Corsica in the 1920s. Substantial breeding work was conducted on both varieties and rootstocks at San Giuliano agricultural research station. Rootstocks and common clementine were chosen very rapidly as they were the most suitable. Corsica specialised in clementine from the 1970s onwards and now possesses monospecific orchards.
In 1994, an integrated research programme combining several disciplines was set up. Indeed, there are several representations of quality depending on the sector stakeholder. Growers do not perceive quality in the same way as traders or distributors. The same applies in research between agronomists, economists and technologists. Three levels of analysis of quality variability were therefore set out. The first is field gate quality, representing the interaction between soil, climate and the cultural practices used. The second is the quality of the fruits leaving the packing station, where various handling operations have been performed, sometimes rather opaque and unsuitable. Finally, the last level is the evolution of quality throughout the itinerary of the fruit when it is sold. Traditionally, Corsican producers considered that good production and good packing were enough to ensure a high-quality product for the consumer. They thus delegated a certain capacity for transactions and confidence to partners-with no return of information. The analysis conducted over a three-year period was aimed at identifying the critical points in the construction or failure of quality and the various possible levels of interaction. The diagnosis performed established that quality is not built up once and for all in the field and that it deteriorates during transport. The initial quality must therefore be very high if one wishes it to be maintained on the market.
The notion of origin
The approach also led to wondering about the notion of origin. What qualities are referred to by the term 'Clémentine de Corse'?
The commercial existence of a Corsican origin beyond the question of leaves had been clearly identified by stakeholders downstream. It was a question of a product distinct from the common clementine but its characteristics were not always homogeneous or stable. In contrast, it was identifiable by particular features: small size, acidulous taste and colour. So, how could this quality be guaranteed and how could these original characteristics be explained? Achieving this required the mobilisation of both institutional and legal mechanisms that would guarantee the identification of a specific product with the geographic zone.
All these results caused both a psychological shock and a degree of confusion. If nothing happened, only a few people would survive and nobody would talk about Corsican production for much longer unless everybody reacted. This collective undertaking first concerned socio-professional partners. Very great efforts were needed to accept the rule of collective interest over individual benefit and to join a working group to define strategic choices. Stakeholders in research, the administration and development also joined the approach.
General mobilisation
These results led to the creation in 1999 of a fairly small working group (some ten people) consisting of professionals whose task was to consider the best choices for making progress and guaranteeing the quality of Corsican clementines. When the results were presented at a general assembly attended by growers, the PGI (a European quality indication) was proposed as the most suitable choice for production as recent as that in Corsica; this would award value through mention of the origin and introducing a certain form of segmentation. This led to the founding of Aprodec (Association pour la promotion et la défense de la clémentine de Corse), as required in the certification procedure. This was followed by the setting up of the operational phase of the preparation of two national quality indications that accompany the European procedure: a certificat de conformité produit (CCP) that defines the reference product and a Label Rouge indicating high quality.
This work lasted for nearly a year and half and was the occasion for major discussions in the drawing up of the specification. Today, 'Clémentine de Corse' has certified characteristics with promotion qualities: Corsican origin, fruits ripening and acquiring their colour in the trees, fruits picked by hand with their leaves and no chemical treatment after harvesting.
In September 2001, notice of consultation concerning application for both a CCP and a PGI at the European and national levels was recorded. In December 2001, a favourable opinion, with observations subsequently taken into account, was given by the CNLC (Commission nationale des labels et des certifications de produits agricoles et alimentaires) concerning the CCP. After the delivery of various reports, the profession is now waiting for the administrative validation. In May 2002, the first national meeting of committee IV of INAO (Institut national des appellations d'origine) for the PGI application resulted in a return to the professionals for reworking of the dossier. The second application, passed on to the European level if validated, is for the end of October 2002. Of the 150 growers in Corsica, about 120 representing 60 to 70% of production are in favour of the approach. If all goes well, all growers should be in favour of it.
Work started in 1999 and a PGI application dossier was submitted in 2002. Ten years has been necessary in some fields to build up and structure a profession around a certification label. The results have been rapid and convincing thanks to the association of the research sector, citrus professional and development bodies. This positive, constructive interaction enabled scientists to ask the right questions to be able to reply to the professionals as quickly as possible and the latter benefited from the different viewpoint of the research.
Session 5:
Innovative juice production techniques and the bioavailability of micronutrients
Constraints and prospects for citrus juice treatments
Max Reynes
Cirad-flhor, TA 50/PS4, 34398 Montpellier cedex 5, France
Application of the vacuum flash-release process to citrus for the preparation of purées, nectars and essential oils

Pierre Brat
Cirad-flhor, TA 50/PS4, 34398 Montpellier cedex 5, France
Membrane technique application in the processing of tropical fruit juices

Manuel Dornier
Cirad-flhor / Ensia-Siarc, TA 50/PS4, 34398 Montpellier cedex 5, France
Innovations in citrus peeling technology: commercial development of fresh cut citrus

Mohamed A. Ismail, FDOC, USA
Market News Service - FruiTrop Journal
Cirad-flhor - TA 50/PS4 - 34398 Montpellier cedex 5 - France
Tél : 33 (0)4 67 61 71 41 - Fax : 33 (0)4 67 61 59 28
Centre de coopération internationale en recherche agronomique pour le développement
Flhor - Département des productions fruitières horticoles
catherine.sanchez@cirad.fr © Cirad 2003